Where you always feel part of the family
Newly Renovated! Come see our new look!
New daily specials every day!
Daily beer specials from 11 am - 5 pm!
Fresh soup created each morning.
Wing Wednesday
Bone-in wings: $0.80 ea. Min order 9, veg and extra dip
Boneless wings with fries: 1/2 lb for $12 or 1 lb for $14
In-house special (takeout fees apply)
Fish Friday
House battered cod with fries
Kitchen closes every night at 12 am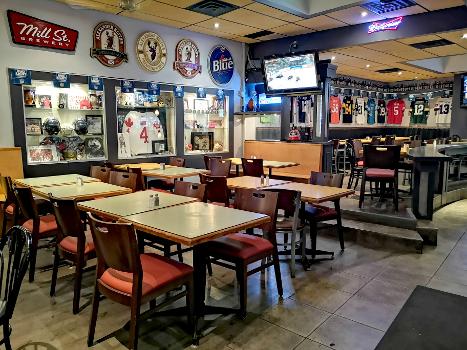 Menu
Delicious, healthy, affordable and fresh, the Chill offers a wide range of food for you and your family.
Come check out our menu.
We'd love to host your party! Teams, clubs, groups, companies, the Chill is welcoming to groups up to 70 people*.
Come by for your after-game get together or reserve space for larger parties. The Chill also offers catering - call for more information.
*patio capacity: 51 people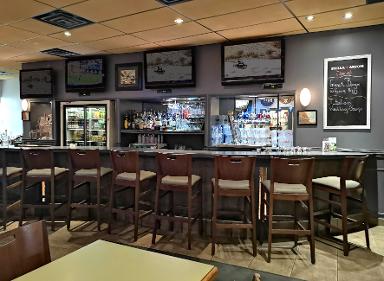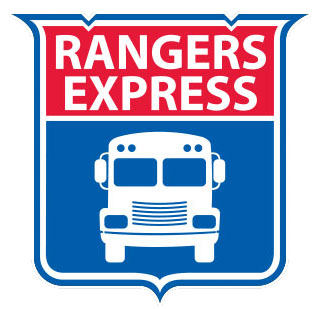 We are an official Rangers Express Bus Stop!
The Rangers Express bus provides a ride to and from home games for FREE! The bus leaves the Chill 45 minutes before game time and leaves the Kitchener Auditorium 10 minutes after the game.
Bus tickets are offered 2 hours before the bus leaves. Each ticket has a new special every week! Bus is first come-first serve. Ask your server for more details.
Hungry team? Bring them to the Chill!
We offer teams great perks - Buffalo chips on arrival and cheap wing deals!
Accumulated subtotal kick-back for the season toward a team party - ask your server or bartender for more details.

*Minimum 4 team members at time of visit
Reservations are always welcome at any time. Large groups and sports teams please call ahead.
Special events may require more information. Restrictions apply on some nights and during special events.
There are no reservations during UFC events. UFC events are 19+ and seating is first come first serve an hour before the event begins.
Patio is first come first serve.
We'd love to cater your event! Call or email for more information and bookings: 519-746-6642
thechill@rogers.ca